2023年7月16日
SUMMER BIKE TOUR 2023 – Cycling tour to Kawachi Wind Cave –
 ~ Let's explore Japan countryside by bike! ~
Cycle to "Kawachi Wind Cave"!
Here's the information about our bike tour.
We will cycle for
Kawachi Wind Cave
in Taga Town. Let's enjoy the COOL nature to cool off! Here's the 3 ways to cool off during the bike tour. 1. Explore into a mysterious & fantastic wind cave. 2. Enjoy a yummy shaved ice!! 3. Cycle along the crystal clear river in the mountainous area. – then perfect to refresh yourself! ■Subject ・11 aged and over ・A person who will follow our instructions ■Date
August 5(Sat), 2023
September 18(Mon), 2023
■Time
10:00 am – 3:30 pm
■Meeting Point
JR Maibara station east gate
■Itinerary JR Maibara station ↓ 【Explore】
Kawachi Wind Cave
 ↓ 【Cold sweets】
Cafe Kazamidori
 ↓ 【Lunch】
Restaurant Yumeutsutsunoya
 ↓ JR Maibara Station ■Ride Distance 32.3 km ■Fee
 7500 Yen
What's included ・Rental Bike & Helmet ・Guided Tour ・Lunch ・Insurance *Please prepare the budget for the entrance fee for Kawachi Wind Cave, Shaved Ice, etc.
■What to bring ・Clothing for outdoors ・Drink/Water ■Number of Participants From 5 people ■In case of bad weather.. We make a decision according to the weather forecast two days before that day, and let you know if the event will take place or not. ■Application For an application, please let us know the information below via email, phone, or Instagram/Facebook message. ●Name ●Phone number ●Email address
★Application deadline★ ➡August 3(Thu) September 15(Fri)
■Application and Inquiries
BIWAICHI RENTAL CYCLE
Phone:090-3863-8453 / Email:
mail@biwaichi-cycling.com
↓Let's enjoy such a great shaved ice!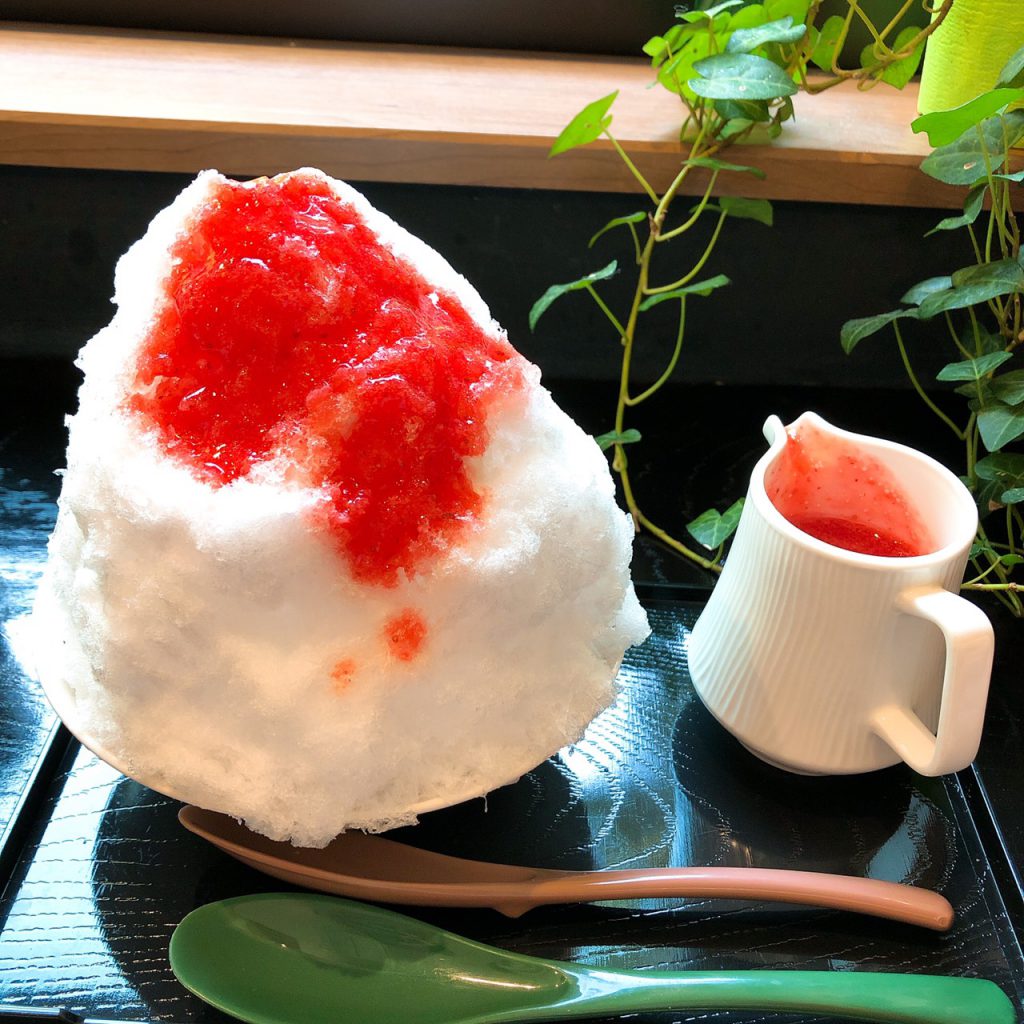 ↓Definitely worth visiting! Get a COOOOL!!