2022年3月23日
Info about GW – Rental Fee & Return Option –
Thank you for using us always.
Due to the period of peak demand(Golden Week in 2022; 2022/4/29-2022/5/8), the weekend price is applied to the rental fee on 5/2(Mon)and 5/6(Fri), even though these dates are weekdays.
★ May 2(Mon), May 6(Fri) ➡ WEEKEND PRICE ★
We're sorry but Bicycle Return Options is not available during Golden Week. Because it's the highest season and there will be a lot of use, we would like to give chances to use our bikes for as many customers as possible.
★During GW from April 28(Thu)to May 8(Sun)★ ➡ "Bicycle Return Options" UNAVAILABLE
We hope you will understand.
Thanks.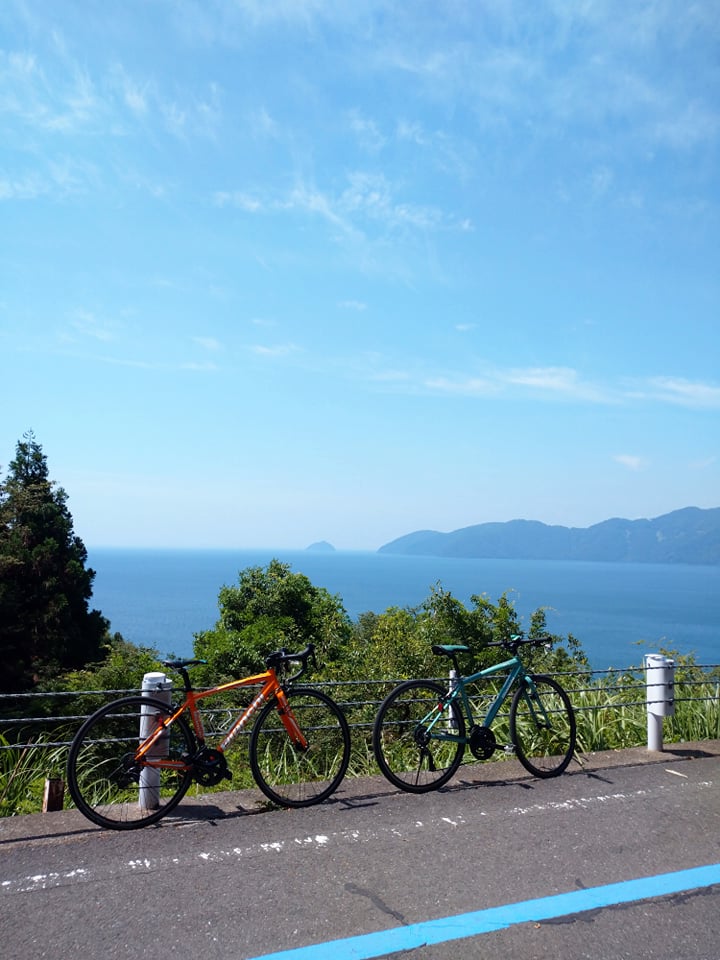 カテゴリー: news。

2022年3月8日
"Lake Glass Museum" is open at Maibara Cycle Station!
"Sea glass" is physically and chemically weathered glass found on beaches along bodies of salt water.

The similar glass is found on beaches around Lake Biwa as well, as a kind of "Beach glass". We call it "Lake glass", which is not known so well though.

From March 10th, the "Lake Glass Museum" that displays many pieces of lake glass is open.

If you pick a lake glass during your "Biwaichi" bike trip and bring it back here, we're glad to let it be on display in the museum.
Also, you can get one from the display in exchange for yours, if you find your favorite one there.
(You can get only one piece.)

We wish this project lead you to the beach to try to find a lake glass, that would be one of exciting opportunities on your way, right?
Touch/see things in nature, even though/because they are artificial things, feel something through it, then let's think about the lake, our environment, and our planet.

Thank you.


MLGs x BIWAICHI x Maibara Cycle Station
with Rethink Project

*MLGs(Mother Lake Goals) is a local version of SDGs which is specific to Shiga prefecture.

Exhibition: March, 10, 2022 – March, 31, 2023
Open hours: 11 am – 5 pm
Free to see, free to join!

Special thanks to:
Shiga prefecture
Maibara city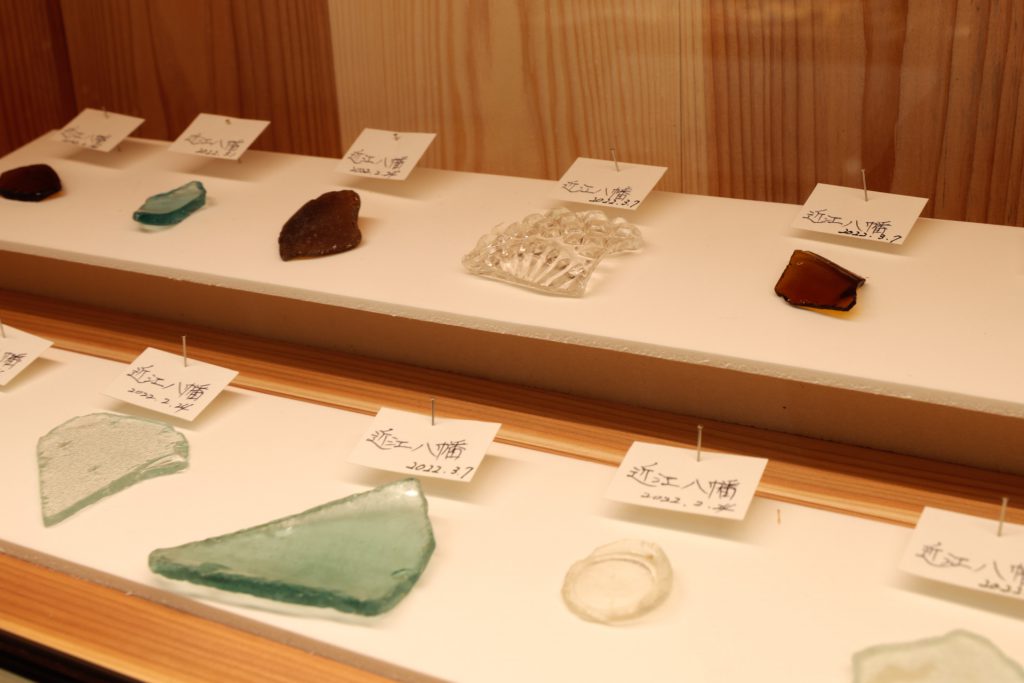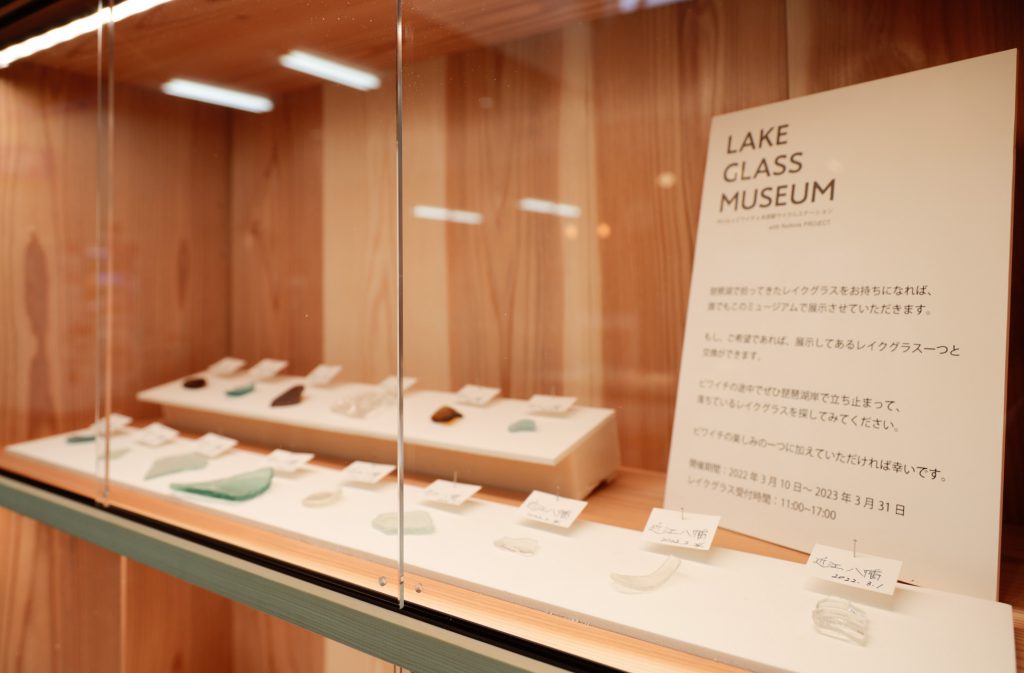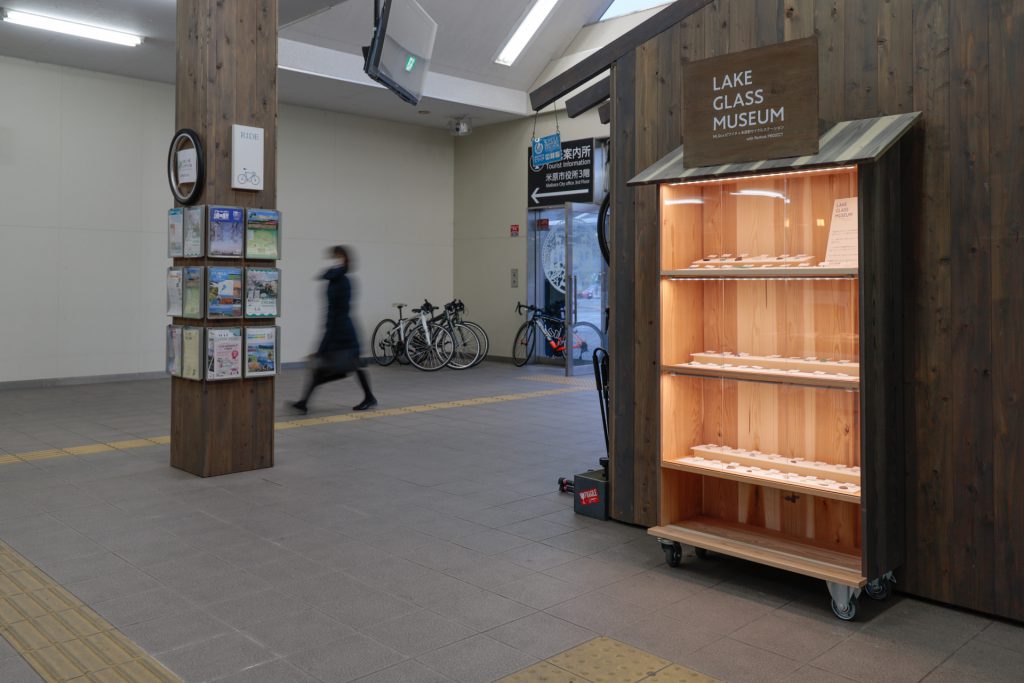 カテゴリー: news。