2021年12月13日
WINTER CLOSING【2021/12/15-2022/2/18】
☆Winter Closing☆
 From:2021/12/15(Wed)Until:2022/2/18(Fri)
Thank you for supporting us always.
Now the season we could have snow so our rental bike shop is closed during the winter as above.
How was your 2021?
Unfortunately, we are still in the pandemic so our life is not completely free yet.
However, we've found riding bicycle gives us freedom somehow even in this difficult situation. It seems that fact has contributed to cycle tourism and more people want to get bicycles for their quality of life.
We think our service of providing a good bike can be the first step of someone's wonderful bike life. We are always glad to help you improve your QOL with rich experience & information about biking.
Also, we would love to say a huge thank y'all here supporting us.
We can't provide a bike to you online unlike other virtual touring or staycation. It's impossible to feel the breeze, wind, warm sun, hotness & coldness, smells and sounds in nature, your breathing, sweating, how much joy there is, while you're cycling in reality. So your effort to have tried out to come here to use us is much appreciated! Yes, all your experience here is real, and yours. Thank you so much.
Wish you all a very merry Christmas and all the best for the new year.
We are looking forward to seeing you next season!
【Regarding Business Days during Winter Closing】
★Reservations of the new season will be accepted from January 4th in 2022.
★During the winter closing, our business days are on weekdays only.
※We're off for New Year holidays 【2021/12/29~2022/1/3】and every weekend during the winter closing so we will reply you on weekdays if we get emails or online reservations when we're off. Thank you for your understanding.
We update our Instagram and Facebook so please check them out and follow us!
➡Official Instagram @biwacycle
➡Official Facebook @biwaichirental
Best regards, all the staff of BIWAICHI RENTAL CYCLE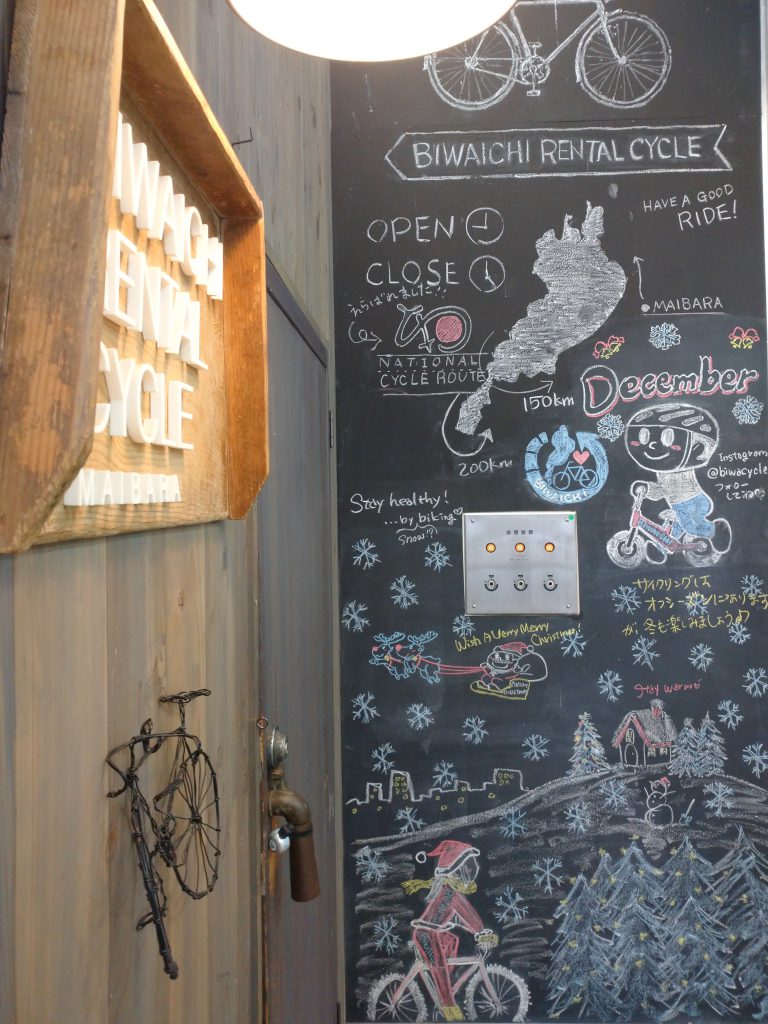 カテゴリー: news。