Do I need a map or navigation?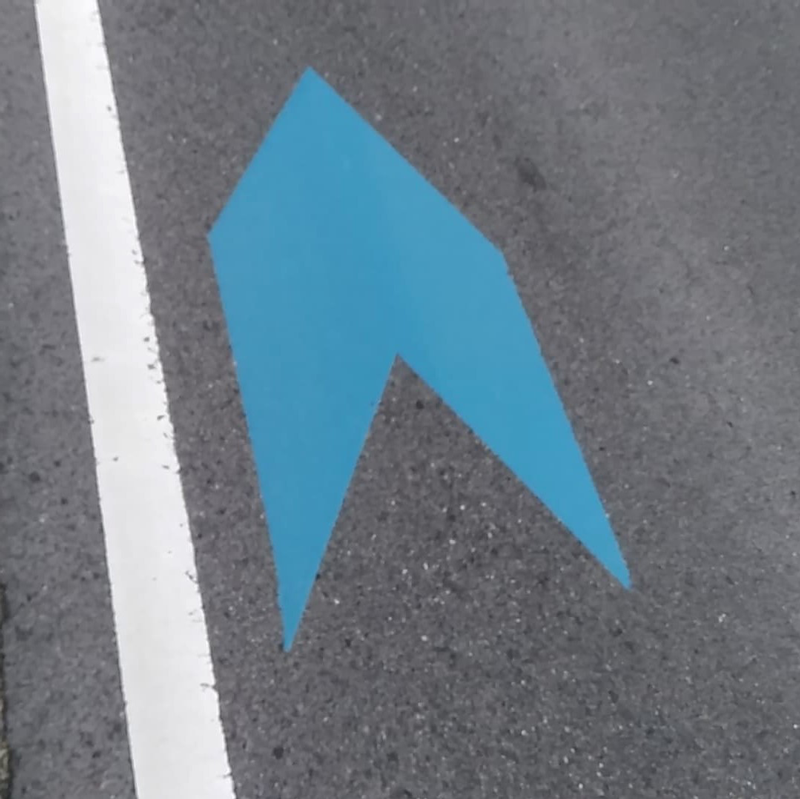 You can follow the blue arrow on the road. The blue arrow is the mark shows the BIWAICHI route. Having a map is useful. It is best to plan your route in advance.
Where is a "BIWAICHI Cycle Support Station"? How will they support me there?
There are many "BIWAICHI Cycle Support Station" in Shiga, mainly along lakeside. You can use a restroom there and can borrow a bicycle air pump, repair tools, etc. For more information → https://pluscycle.shiga.jp/biwaichisupport/map.html
What items should I bring with me?
Gloves to add comfort and prevent any road rash from falling, and sunglasses to keep any small insects or dirt out of your eyes.
What provisions are needed?
We recommend you to bring beverages, as well as a first aid kit. Quality raingear and some spare food will also be helpful in an unexpected situation.
What clothing is recommended?
We recommend flexible clothing that uses elastic fabric to cycle with ease and comfort. Wearing layers of outerwear makes for easier temperature control.
How long is the distance around Lake Biwa?
Approximately 150-200km
Lake Biwa consists of two sections: North Lake and South Lake. Dividing them is the Biwako Ohashi Bridge. Traveling around North Lake is referred to as 'Biwaichi' and is about 150 km. If you go around the whole Lake Biwa, the distance is closer to 200 km.
Which direction is better, clockwise or counter-clockwise?
We recommend you to go counter-clockwise. This will allow you to ride closer to Lake Biwa, and reduce the amount of traffic that you encounter.
Are there any slopes and steep areas on the route?
Barely. Most of the route is flat. The only incline will be encountered at the northern tip of Lake Biwa.
Can I go around Lake Biwa by bike in a day?
It's possible, but we don't recommend it!
For beginners, the average speed might be 10km/h considering time needed for eating and breaking every hour. It would take 15 hours for going around Northern Lake Biwa(150km), 20 hours for Northern and Southern Lake Biwa (200 km). At least 1 night and 2 days are needed.
Where do you recommend to start?
We recommend you to start from Maibara. Starting from Maibara allows you to get the steepest part of the route out of the way early. The most difficult point is approximately 30km from Maibara. From there, it's smooth sailing!
Where should I stay at night when I start from Maibara?
We recommend you to stay in Takashima City located on the opposite side of Lake Biwa. If you reach and stay in Omi Takashima on the first day, which are approximately 80km from Maibara, the next day should be more leisurely.
I would like more hotel booking information.
Please refer to the website published by the Wanokuni Biwako Promotion Council. There you will find beneficial information about Biwaichi cycle support stations and hotels. https://www.biwako1.jp/
We don't wish to go around Lake Biwa. We only have time for a day trip. How far can we go?
Nagahama(10km from Maibara/one way)or Kinomoto(30km/one way) to the north, and Hikone(8km/one way)or Omihachiman(30km/one way) to the south, where it may be possible to go and back by the return time. But it depends on the situation and opportunity. That is, you could go and back to Nagahama or Hikone after sightseeing there, but you may not have time for sightseeing in case of Omihachiman, just go and back.
I don't have the confidence to go further than 100 km. Are there any shortcuts?
We recommend the Cycle Shortcut Cruise Ship. There are some cruise ships from Hikone and Nagahama to Imazu and Makino (60-70km). It is permitted to bring your own bicycles along. About bringing bicycles in the ship, there are some rules. Advanced booking is required.
Please check their website. → Ohmi Marine or Biwako Kisen
Which seasons are recommended?
We recommend Spring and Autumn. The climate during these seasons is much more comfortable for cycling. Cyclists can also enjoy the beauty of the cherry blossoms in Spring, and the red leaves of Autumn. These seasons provide the perfect setting for Biwaichi!
Is it possible to ride around Lake Biwa during the Winter?
It's possible if the roads aren't icy and snow doesn't remain on the roads. Please refer to the live cameras at this link for current road conditions. (Web camera) It should be noted that our shop is closed from the middle of December to the middle of February.
Is it possible to ride around Lake Biwa in Mid-Summer?
Of course! However, the risk for high temperatures, heat stroke, dehydration, and sunburn would be much higher.
How far in advance do reservations need to be made?
We accept reservations up to 3 months in advance. We recommend those who want to rent a bike on weekends, national holidays, and consecutive holidays to make reservations early, as these times are quite busy. Reservations tend to fill up a month in advance.
Are helmets necessary?
We ask you to wear a helmet for your safety. We include helmets free of charge for those who rent our bikes. Please note that you cannot rent our bikes if you won't wear a helmet.
What items can be rented?
Keys, lights, helmets are free to borrow. There are also saddle cushion covers, simple fenders, gloves, etc. Please refer to Options.
My hips tend to get sore from cycling. What can I do about that?
Bicycle wear with pads on the back are sold at most sports stores, and of course the internet. Additionally, we also offer saddle cushion covers as a rental option.
I would also like to travel as light as possible.
Equipment for safety is indispensable, but food and beverages can be procured at convenience stores and road stations around Lake Biwa. You can also have your luggage delivered to your hotel via courier service.
Are there bikes available for children?
There are! Our kids bikes are limited to the cross bike variety, and are intended for children whose height is 120 cm and taller. The amount of kids bikes that are available is limited.
What is the difference between road bikes and cross bikes?
Cross bikes are similar to city bikes which are made for town riding. Since road bikes are primarily designed for racing and high speed riding, the tires are more slender, and the rider's posture is bent forward.
Road bike

Cross bike
Cross bike or road bike, which one should I choose?
We recommend cross bikes for beginners and road bikes for those who have experience in sport cycling.
I have never ridden a road bike. Is it too difficult for me to ride a road bike?
You can ride a road bike, but if the posture is much lower than a cross/city bike. For first timers we recommend cross bikes!
My height is 160 cm. The only bikes left are for 165 cm. Can I ride them?
We can't offer bikes which are bigger than your correct size for safety. We appreciate your understanding.
Are your bikes insured? What happens if I'm injured on the way?
Our bikes are insured by Red TS mark incidental insurance. However, injuries requiring less than 15 days of hospitalization are not covered by insurance. Generally bicycle insurance has a wide range of coverage options, so we recommend getting your own bike insurance as well to fit your specific needs.
What should I do if I get a flat tire on my ride?
There are two solutions: repair it by yourself, or bring it to a bike shop. We also rent a temporary puncture repair kit and replacement tube.
Is it possible to borrow a repair kit?
For those who have the ability to repair their own bicycles, we lend repair kits. Please inquire at reception.
What should I do if there is a typhoon or thunderstorm?
Please revise your cycling plan in the event of a typhoon. In addition to typhoons, heavy rains, thunderstorms and other unexpected events may force us to suspend our services for safety reasons. In that case, no cancellation fee will be charged.
It's going to be rainy on the day we book according to the weather forecast. What should we do?
In the event of rainy weather where a storm warning is not issued, a cancellation fee will be charged if your reservation isn't cancelled by 5:00 PM at least two days in advance. It is your responsibility to check the weather forecast and plan your ride accordingly.